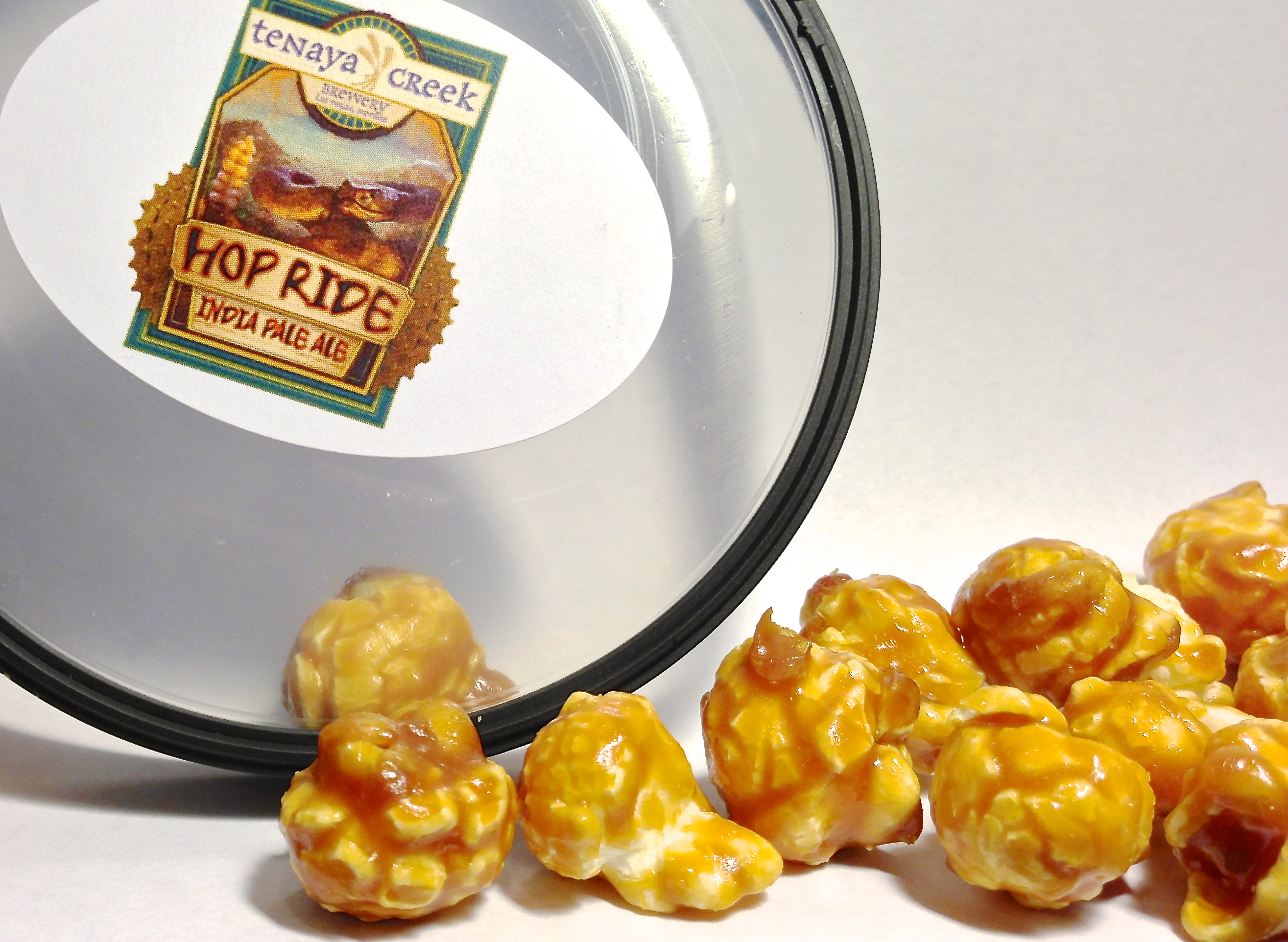 Being a fan of craft beer, I've always loved when breweries find ways to create other products with their beer. Especially when they are food products. I absolutely love Sierra Nevada's mustards, and Stone's barbecue and hot sauces are also delicious.
So it is with great excitement that one of our local breweries has decided to create popcorn using their beer! You may remember us mentioning this before at the Downtown Brew Fest. Tenaya officially launched the popcorn this past Thursday, and it is now available at the brewery, and at Khoury's Fine Wine.
It's hard to not enjoy eating this. It is a special salted caramel recipe that is made with actual Hop Ride IPA from Tenaya Creek. Hopefully the brewery starts making more and more flavors of popcorn with their beer. I'd love to see an Imperial Stout popcorn!