Yesterday, in partnership with The Great Vegas Festival of Beer, Joseph James Brewing Company held a special event at the brewery to celebrate the upcoming festival and the partnership of Nevada Craft Brewer's Association.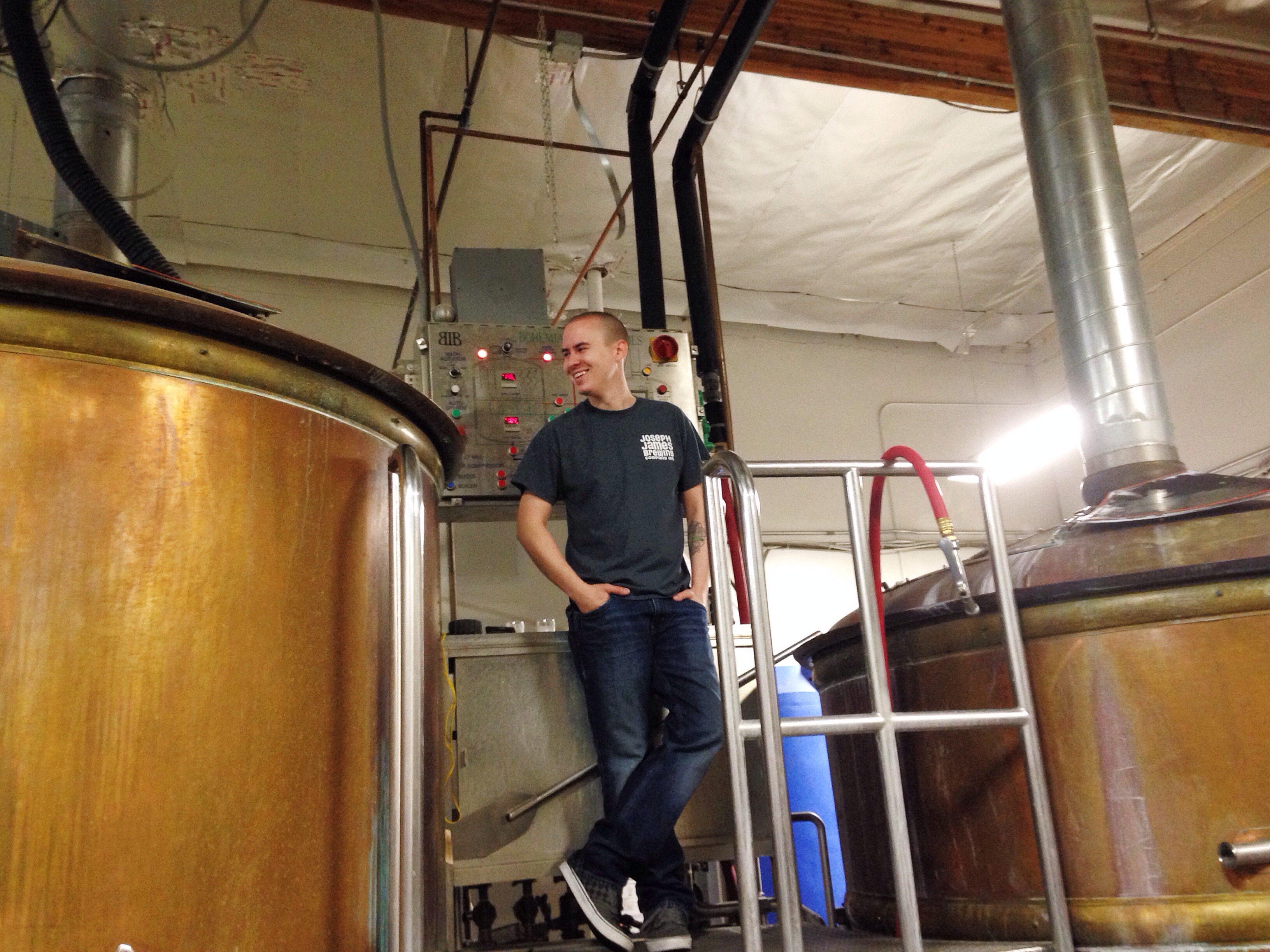 Firstly, Joseph James debuted a beer brewed as the festival's official beer: Sweet 'N Funky Desert Junkie. The beer is an easy drinking 5% alcohol blonde ale brewed with local desert honey and Saaz hops. In my tasting of the beer, I found it to be extremely refreshing, with a sweet and floral finish. Saaz hops are a favorite of mine in a style like this because they contribute a sort of herbally, spice character that provides some earthiness to a beer.

In addition to tapping this year's festival beer, several breweries were in attendance to once again brew a collaboration beer. Joining Joseph James were brewers from Tenaya Creek, Chicago Brewing Company, Pints Brewery, Big Dog's, and Banger Brewing. This year's collaboration beer is named Fool Me Twice. The beer is a double IPA brewed to be around 10% alcohol. Joseph James' head brewer Matt Marino states that the beer will be "loaded with an extreme amount of Centennial, Simcoe and Amarillo hops both in the kettle and massive dryhop. Upon its release it will be the hoppiest beer in town!"

And finally, to round out the awesomeness of the day's event, Truck-U Barbecue provided a glimpse of the beer inspired menu that will be available at the festival. The food was absolutely amazing. I enjoyed a pork sandwich that had french fries and cole slaw inside. The crispy fries provided a great balance to the tender meat.
This years Great Vegas Festival of Beer is shaping up very nicely. In addition to the aforementioned beers and food, the festival has been moved downtown on Fremont street, to allow for enough space for the festival, which continues to grow each year. The benefits of a VIP ticket have also expanded, allowing not only early entrance into the festival, exclusive beers available only to VIP ticket holders, but this year the VIP area has expanded. Commonwealth will be taken over as the VIP lounge, featuring food from nearby La Comida.
The festival is being held April 26th. Tickets can be purchased here.