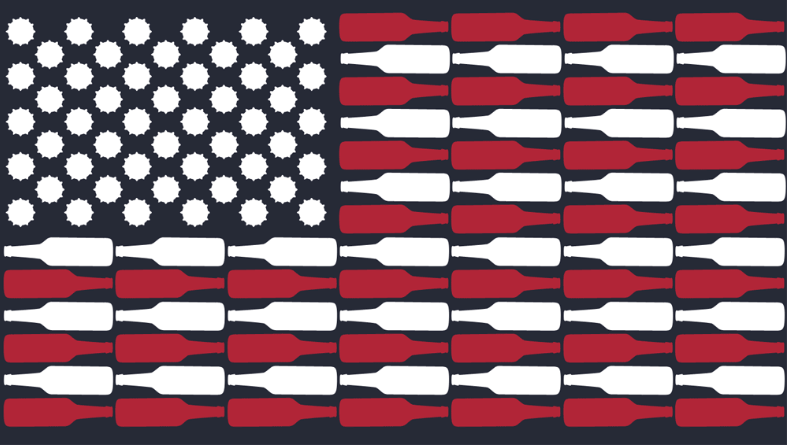 Serious Eats put together a cool map of the country that highlights a favorite beer in each state. It was put together by all the various contributors to Serious Eats' drinks section. I always enjoy infographics like this, as it helps me to hear about other breweries that I don't have access to here in Nevada. Later, if I'm in another state and I see something I recognize, I'll know to pick it up.
I was asked to contribute my pick for Nevada, and I am proud to say that it was a tough decision! The state really has started to step up in its craft beer selection, and we've got quite a few solid breweries releasing some amazing beers. I personally wanted to pick a beer that is released in bottles, and would be available for any traveler to Las Vegas, without having to time their visit around a local beer festival. Once I narrowed it down to that requirement, the decision was easy, especially considering that barrel aged stouts are my kryptonite.
Joseph James really hit the nail on the head with this beer. As I mention in the above article, it's a decadent beer with rich aromas of coffee, dark chocolate, and vanilla, with plenty of molasses, coconut, and coffee bitterness to provide an elaborate flavor profile as well. What makes this beer so great isn't just the fact that it tastes great, and isn't just the fact that it can stand toe to toe with any other bourbon aged stout, but its also the fact that it's brewed right here in southern Nevada. If you haven't tried this beer yet, then keep your eyes open for it. When it is released, there's a large quantity available and it's for a great price.