Last week, the Whole Foods at Town Square held a beer pairing dinner with Sierra Nevada and Bit & Spur Restaurant in Springdale, Utah. The food and the beer was amazing, so I'm just going to cut to the chase and show you some pictures.
Gazpacho soup with roasted green chiles, tomato, cucumber, and garnished with a hard boiled egg and croutons.
Paired with Sierra Nevada Kellerweis
Kellerweis is a wheat beer, and a perfect companion to lightly spicy, flavorful soup. The soft textured, sweet beer cleanses the palate between each bite.
Smoked baby back riblets with red chile ketchup BBQ sauce with & citrus ginger cole slaw with fennel, apples, and pomegranate seed, ginger yogurt, lime dressing.
Paired with Sierra Nevada Ruthless Rye

If you read my Ruthless Chicken article, you know that I love rye beers with barbecue. These ribs were no exception. The sweet smokey taste compliments the harsh, rustic IPA.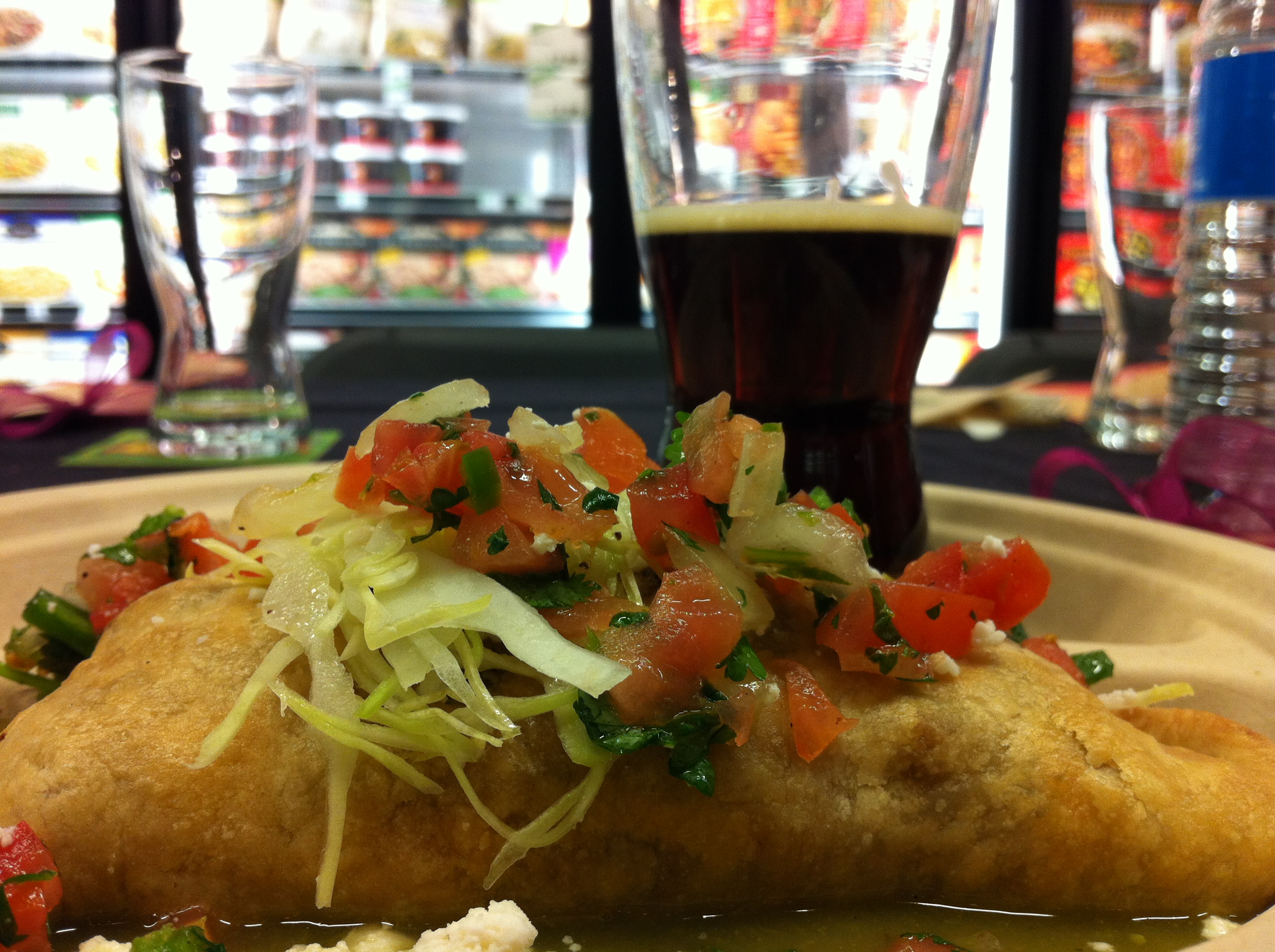 Picadillo empanada garnished with queso fresco & pico de gallo
Paired with Ovila Quad

Quad is probably the first Ovila beer that I've really liked. The malty sweetness was a good choice for the ground beef inside this empanada.
Warm brownie with espresso creme anglaise & raspberry coulis
Paired with Sierra Nevada Porter
You can never go wrong having a porter with desert.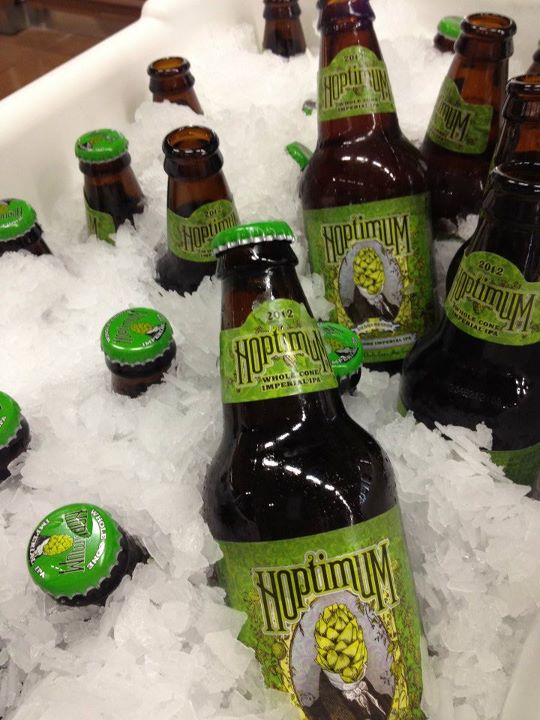 As a bonus, we also got a taster of Sierra Nevada Hoptimum. Holy hell is that a bitter beer! Probably one of the most bitter beers I've had in a while. A must try for the hop heads!
The above photos were either taken by me or by Whole Foods. See the rest of Whole Foods' photos here.