The above image greets you when you visit Public House's website. There are billboards in town with a business suit dressed chimpanzee holding an American flag. While the concept of a gastropub is traditionally English, Public House is quintessentially American.
The interior resembles a library. Dark wood covers the floors with bookshelves holding various old books, ornaments and antiques. The decorations typically have an American theme. Pen drawings of American Flags or founding fathers are displayed.
Where to start? Public House is home to the only Certified Cicerone in the state of Nevada, and as such, has an impressive beer list. There are roughly 200 beers to choose from, primarily in bottles, ranging from German lagers to Belgian abbey ales, and from French farmhouse ales to American IPAs and even a few sours and barrel aged beers. They also regularly keep a beer available on cask. During my visit the cask beer was Deschutes Black Butte Porter.  The cask version gave this beer a very soft and smooth texture. It retained it's dark chocolatey taste while feeling very light texture-wise. I also tasted Stillwater's Existent, a dark farmhouse ale. A lot of plum aromas paired with grape flavors. Despite the dark, fruity flavors, the beer was still refreshingly light.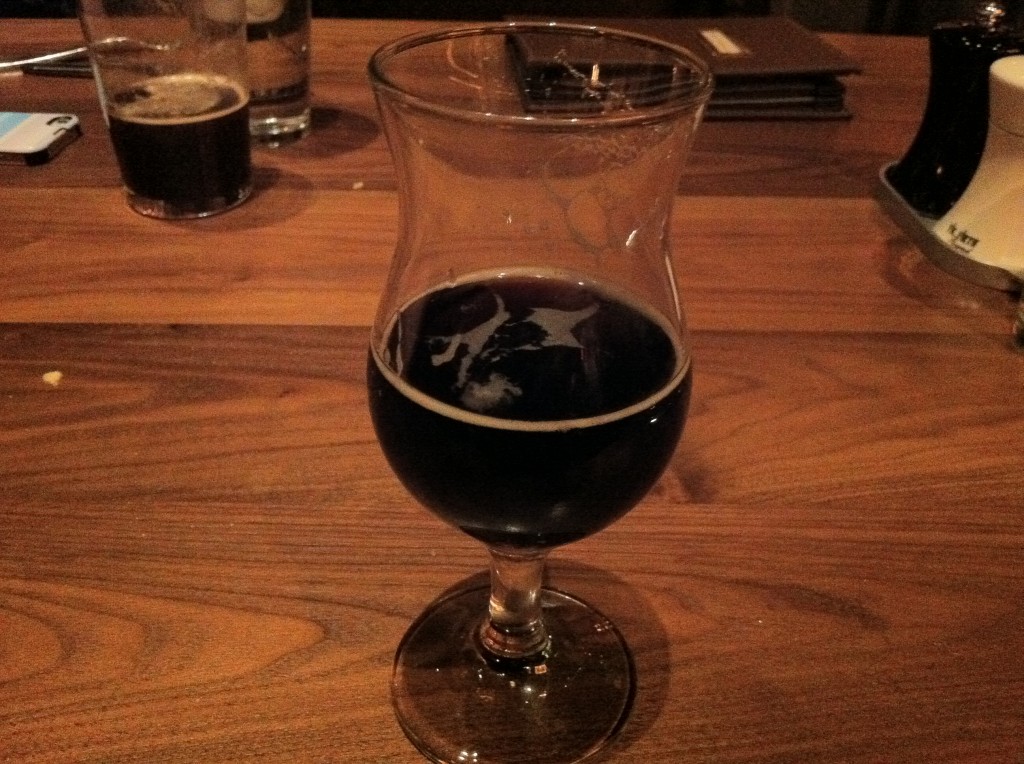 Both beers paired perfectly with the hearty, rich food that Public House has to offer. Appetizer was the Welsh Rarebit. "Cheddar-Beer Sauce on Toast" as the menu described. The cheese sauce tasted like it was comprised of a dark malty beer with a little mustard, possibly even Worcestershire sauce? The bread was perfectly crusty to contrast the creamy cheese sauce on top.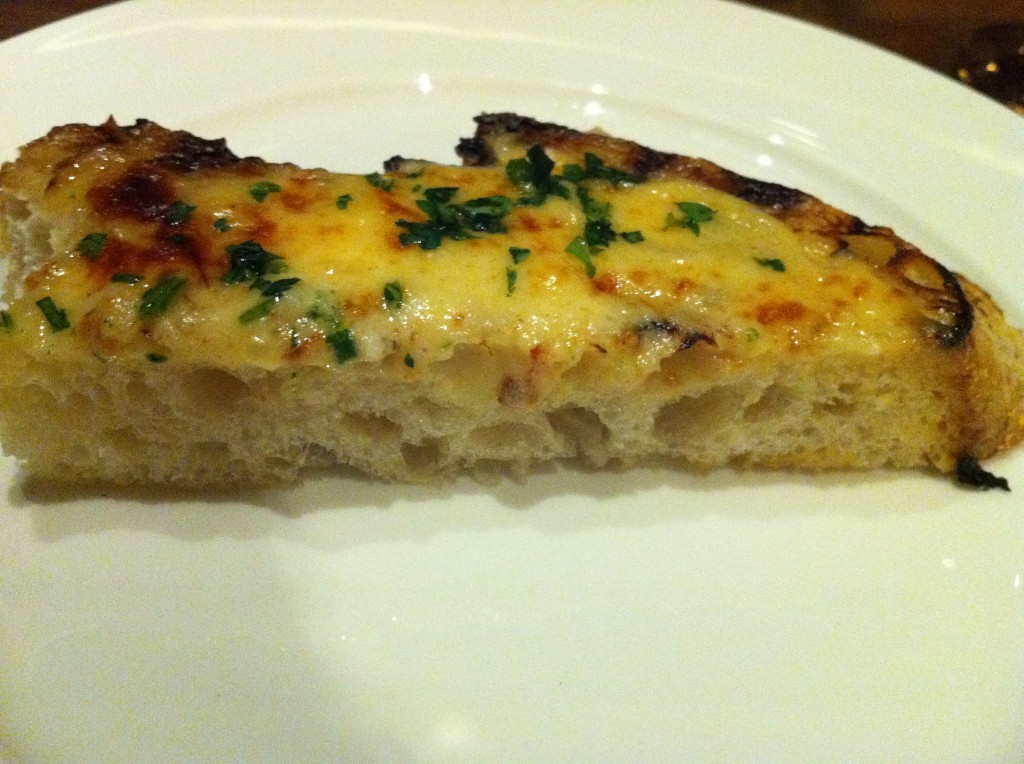 I opted to try the Pub Burger for the main course. Maybe it was the bacon marmalade, the Guinness aioli, or the gruyére cheese,  but this was one of the best burgers I've had in Las Vegas. The grass-fed beef was juicy and the toppings complimented it with rich cheese and sweet bacon. Despite the flavorful ingredients, the burger was perfectly balanced with no one aspect dominating the others. This is a difficult burger to eat in one sitting, but it's even more difficult to stop eating it!
 Other items on the menu include fried quail served with waffles, roasted bone marrow served with bacon, and various steaks, and shellfish. There is also grilled octopus, duck confit, and a foie gras parfait.
Public House is located in the Venetian resort on the strip. They use the best quality ingredients and have a renowned chef. As such, the prices reflect this. The quality of food definitely matches the price and this restaurant is worth every penny. That said, the beer prices are also higher than most places in Las Vegas. Bottles start at $7 for 12oz and drafts start at $8. You are likely to end up paying about $10 a beer if you want to drink the less common stuff. Yes, the beers are priced high, but you are likely not going to find most of these beers anywhere else in town. Even still, this place is completely worth it for the food alone.